How to Send an SXP Transfer?¶
Transferring SXP from your wallet is the most common type of transaction. A transfer transaction can transfer funds to one or multiple addresses.
You can quickly send a transfer by clicking on the Send button in the header of the wallet detail page. This will bring up a prompt, on which you can fill in the required information to create a transfer transaction.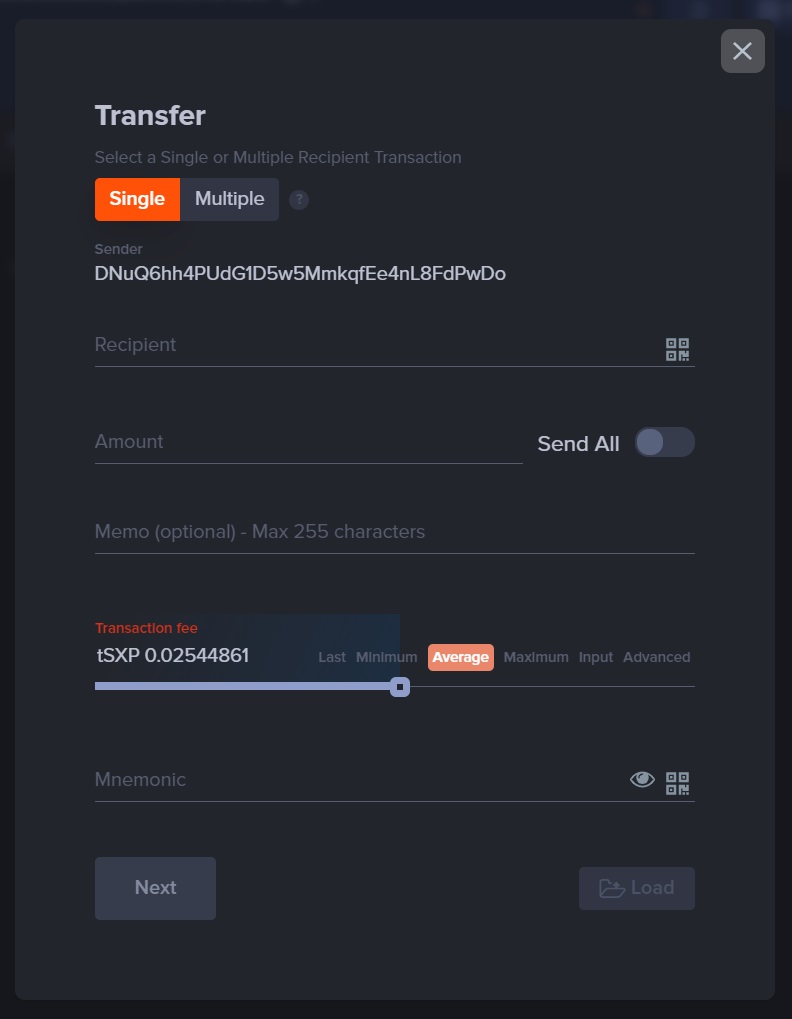 Enter the address(es) and amount(s) to transfer, your desired transaction fee and your mnemonic or encryption password. Upon clicking Next, you will have to review the transfer transaction's details.
Proceed by clicking the "Send" button and voila!