How to Send an SXP Transfer?¶
Transferring SXP from your wallet is the most common type of transaction.
You can quickly send a transfer by clicking on the Send button in the header of the wallet detail page. This will bring up a prompt, on which you can fill in the required information to create a transfer transaction.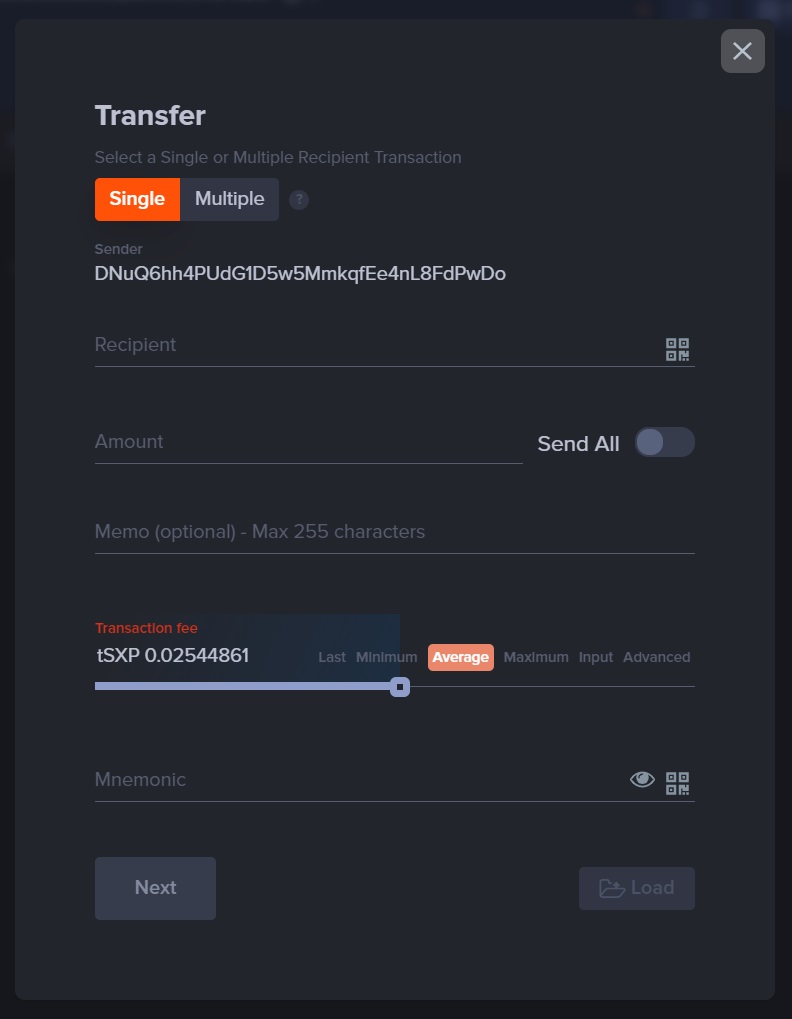 Upon clicking Next, you will have to review the transfer transaction's details and can proceed by clicking the "Continue" button.
Enter your mnemonic or password and voila!